Jobs
Why Option 1?
"The only way you can love going to work every day is by loving who you work with and who you work for. That's why applying here was the best choice I have ever made. I wouldn't change it for the world!" -- K.W., Teller, team member since 2011
"If you want to look forward to going to work, feeling appreciated, and being challenged, while meeting extraordinary members and working with an amazing group of co-workers, you should be working at Adventure Credit Union." -- M.M., Financial Services Representative, team member since 2006
Employee Feedback from the 2012 Employee Satisfaction and Engagement Survey: "What do you like most about working at this credit union?"
"I like the senior management team and I feel that they really care about making the credit union better for the members, as well as the employees."
"My job is challenging and rewarding."
"It's great to be part of an organization that wants to be successful and wants to grow to get better at what we do."
"I love working with our members. It's rewarding to help them reach their financial goals."
"My coworkers are an excellent group of people that have become like a second family to me."
"This credit union is the BEST!"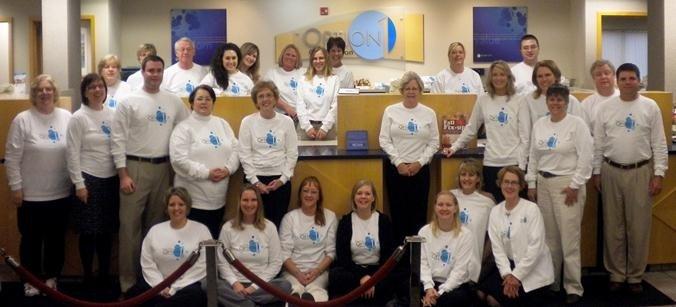 Option 1's team of over 115 smiling faces have been proudly serving the 34,000 members of our eight Grand Rapids and Lansing branches since the 1930's.

Our skilled and dedicated staff provides an array of complete financial services to our field of membership. We call ourselves the O1 Team because it's not just a job to us; it's our passion. Together, we embrace individuality to create a place where we can all be ourselves, but also part of something greater.